News & Events
Giant is Adding Solar
Giant Industries is continuing our effort to lower our environmental impact.  Part of that process is adding solar panels to our buildings.  Installation has just started and we are excited for the end result.

Read More....
Giant Industries Unveils New Moistwipe Packaging!
Giant Industries is proud to unveil the new Moistwipe packaging.  We want to thank everyone who voted and made suggestions for the new packaging.  We hope you enjoy the new look.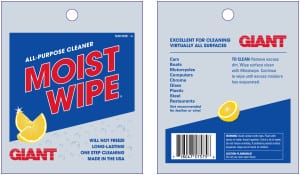 Read More....
Giant June Newsletter
It's here!  The June Newsletter is now available for viewing.  Click the image below to read.  Want to receive the newsletter in your email?  Contact us here.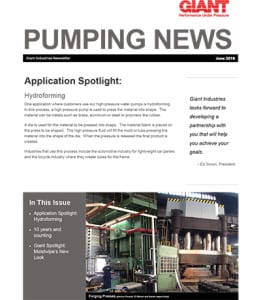 Read More....
Giant Paper Reduction Initiative
Giant Industries is beginning to look at ways to lower their paper usage.  This will allow us to lower our environmental impact, reduce waste and increase efficiency.  Stay tuned for more information regarding this initiative and other ways that Giant Industries is trying to help the environment.

Read More....
Giant Industries Closed Memorial Day
Giant Industries will be closed in observance of Memorial Day Monday, May 28th.  We will reopen for normal business hours on Tuesday, May 29th.  We wish all of our employees and customers a Happy Memorial Day Weekend!

Read More....
Accident Free Workplace
Giant Industries is proud to announce that is is five years lost time accident free.    Along with that Giant is celebrating one year of zero accidents.  Our employees recently celebrated these milestones with a catered lunch.  We would like to take this time to thank all of our employees for making Giant Industries a safe place to work.  With out each of them this wouldn't be possible.  Thank you.

Read More....
Service & Repair
Giant provides service on each pump and accessory that we sell. Many basic repair procedures are covered in the Giant repair manual. For all other questions on service or repair needs please contact your local Giant distributor.