LP Series Pumps with Gearbox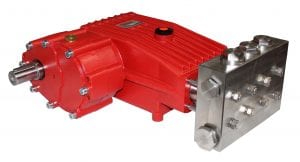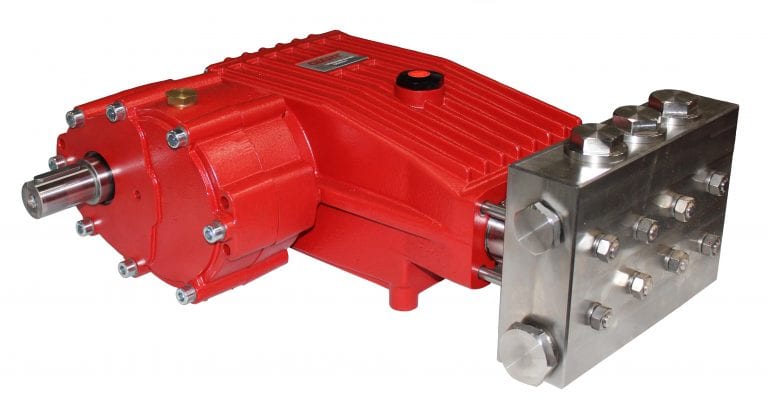 Along with support from our customers, Giant has developed a new series of high pressure pumps, which are built upon the LP series.  The concept driving the design of these pumps is to create more space on mobile equipment and reduce assembly with a direct mount beltless configuration.  The integrated gearbox shares a common pool of oil with the main crankcase which reduces power end heat generation and eases maintenance.  The gear end is rated for 50 horsepower on an intermittent basis.
The gearbox pumps are available with either a solid pinion shaft or a hollow splined shaft design.  Current gear ratios are 2.0:1 and 2.75:1; however, other sizes are available with certain conditions.  The pumps can be directly driven by electric motors, diesel engines or hydraulic motors.
Created for long life, the pumps feature solid spheroidal cast-iron crankcases, which help to ensure stability and vibration dampening, taper roller bearings and case-hardened crankshaft, solid ceramic plungers or hard metal plungers are available, double plunger sealing,, precise centering for gaskets and seal sleeves and easy access to suction and discharge valves.
Some of the applications for this pump include sewer cleaning, hydro-excavating, pot holing, directional drilling, hydrostatic testing, surface preparation, agricultural spraying, surface preparation, mobile trailer and tank cleaning, mobile firefighting, etc.
To learn more about our LP301GB-180 click here.