22106-51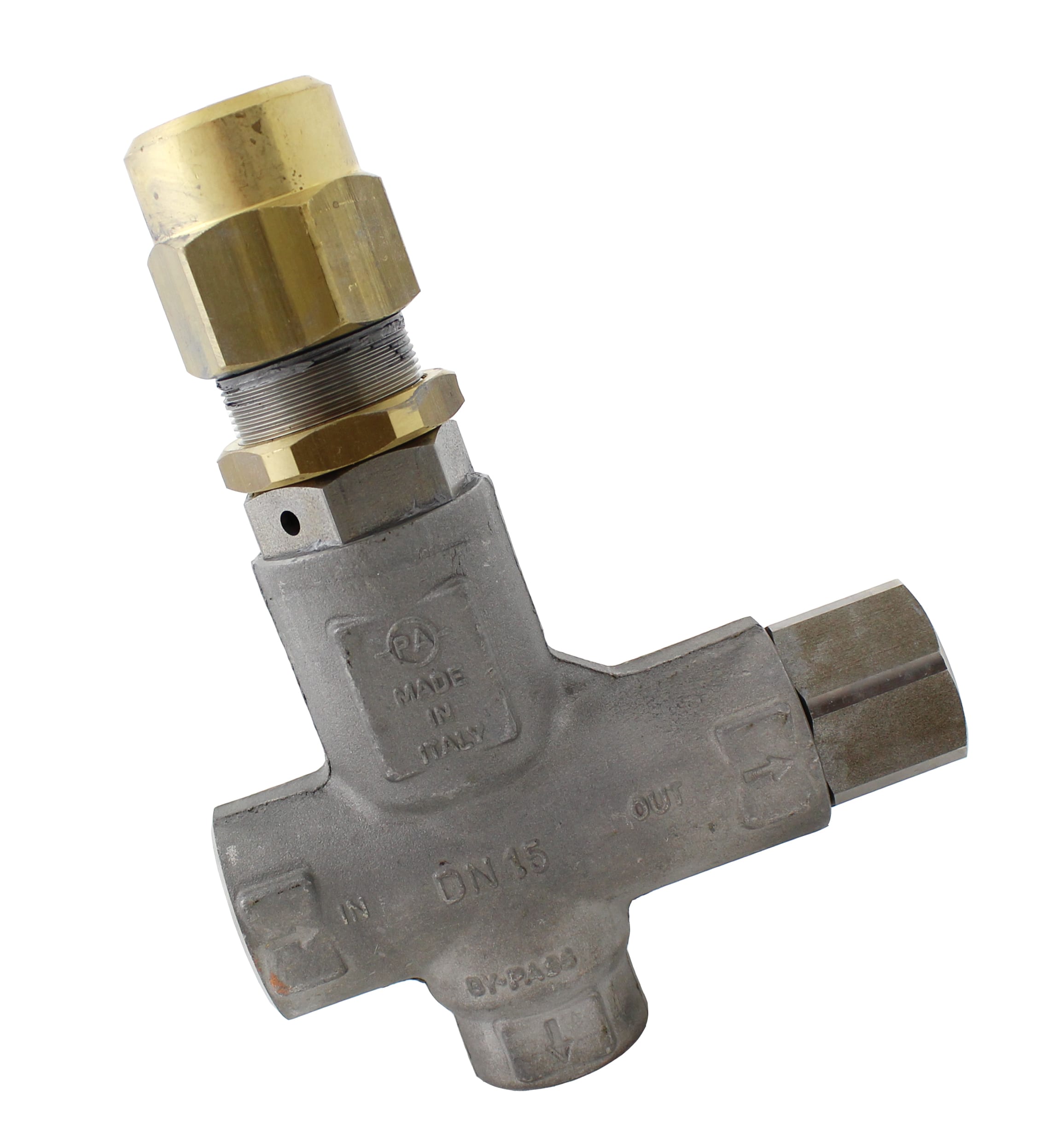 These accessories are related to a pop-off valve, but are made for more repeated use. They are pressure relief valves which protect the pump and other high pressure components from over-pressurization. After removing the dangerous high pressure from the system, they are able to re-set. Like the pop-off valve, they should be used whenever a pressure actuated unloader or pressure actuated regulator is used as these devices can eventually fail over time. They are designed to relieve flow up to 624 GPM (2361 L/min) and are capable of pressures up to 58,000 PSI (4000 Bar). Materials available are brass and 316 stainless steel.
For individual specifications see below.
SPECIFICATIONS
U.S.
Metric
Flow
21.1 GPM
80 L/min
Pressure Range
406-4060 PSI
28-280 bar
Pressure (Permissible)
4500 PSI
310 bar
Continuous Temperature
158 ºF
60 ºC
Maximum Temperature
194 ºF
90 ºC
Inlet
1/2″ BSP
Outlet
1/2″ BSP
Bypass
1/2″ BSP
Weight
1.9 lbs
840 g
---
REPAIR KITS
ITEM#
PART#
DESCRIPTION
Qty.
Repair Kit – Part #09788
9
04208
Stem Seal and O-Ring
1
10
04217
O-Ring
1
11
04216
Back-Up Ring
1
13
04482
O-Ring
1
14
04483
Piston
1
15
04485
Seat
1
17
08831
O-Ring, Viton
1
18
04484
O-Ring
1
20
04482
O-Ring
1
Repair Kits Available
The repair kits listed to the right are available for this pump. If you need further information about these repair kits, or have questions about other specific parts for your pump, please contact you local Giant distributor or contact Giant customer service.